Luxury hand and body care product suppliers Liberty and Green made an impact at this year's Independent Hotel Show 2015, generating new interest and gaining more admirers to their growing client-base in the industry. Working in partnership with City Creative;,clean and simple designs, use of space and lighting were used to accentuate the stunning product.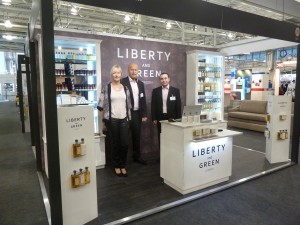 Established in 2006 and supplying many prestigious trade customers throughout the UK and internationally, Liberty and Green products can be purchased through selected partners, retailers or directly from their website.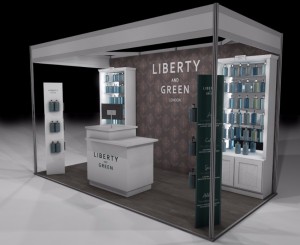 Proving that an intuitively designed, smaller stand can be affordable and make a significant impression on your audience; check out our exhibition service page and case studies section for more beautifully designed and built exhibition stands.